FROM THE VINEYARD TO THE WINE CELLAR
The fortuitous position of the vineyards, which cover almost 20 hectares, combines with the excellent quality of the sandy Pliocene clay to guarantee exceptional grape quality, producing a leading exemplar of the Vino Nobile di Montepulciano. The average altitude of the vineyards is 340 metres above sea level, an excellent height for cultivating the Prugnolo Gentile variety. The outstanding quality of the estate's wines is achieved by matching these serendipitous circumstances with attentive vineyard work, taking care not too push the vines too much, and by keeping the use of chemical products to an absolute minimum. Traditional methods are used for the winemaking processes, together with a meticulous selection of handpicked grapes, to produce the Vino Nobile and the Rosso di Montepulciano. The second-choice grapes are used to make table wine, sold both bottled and in bulk. Furthermore, only grapes produced on the estate itself are used: grapes and must are never bought in from other farms.
The olive harvest
The olives are harvested in November. They are pressed within 48 hours of being harvested. The olives are cold-pressed at an olive mill using the continuous extraction method. After passing the required chemical and organoleptic tests, the resulting extra virgin olive oil can be declared D.O.P. (the Protected Designation of Origin, guaranteeing the origins of the oil), as reported on the label on the bottle. The olive oil can be bought direct from our cellars.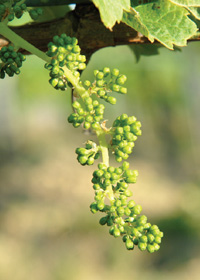 Cantine Fanetti
Tenuta S. Agnese
di Fanetti Elisabetta
Via Antica Chiusina, 15
53045 Montepulciano (SI)
P.I. 00699930525
agriturismo@tenutasantagnese.com

design by graficogio.it