THE WINERY: FROM 1920 TO THE THIRD MILLENNIUM
The Sant'Agnese Estate has now been run by three generations of the Fanetti family, beginning with Adamo, followed by Giuseppe, and now Elisabetta, who picked up her father's secrets over the years, accompanying him through the vineyards as a young girl. The estate encompasses 112 hectares of land on the slopes below the old town centre of Montepulciano. 18 hectares are given over to vineyards, 12 to olive groves, and the rest to arable land and woodland.
The vines are meticulously taken care of by the owner and her colleagues, who together administer the summer pruning, the thinning of the grapes, and the scrupulous selection of the grapes at harvest time. Vine density is 3,000 plants per hectare, and the land is of Pliocene origin, comprised primarily of sandy clay. The Sant'Agnese Estate sells its wines throughout Italy and abroad. The winery has an excellent international reputation, exporting principally to the United States, Switzerland, Germany and Sweden. The wine cellars are open to the public all year round, but visitors are kindly requested to call in advance.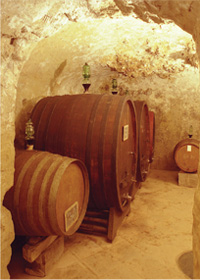 Cantine Fanetti
Tenuta S. Agnese
di Fanetti Elisabetta
Via Antica Chiusina, 15
53045 Montepulciano (SI)
P.I. 00699930525
agriturismo@tenutasantagnese.com

design by graficogio.it